Sell house cash Florida & Orlando fast ! Escape home foreclosure ! Short sale !

We buy houses Florida Kissimmee, Ocoee, and Apopka. Stop foreclosure Orlando. Sell for fast cash.



Home --- Frequently Asked Questions --- Contact us --- Vacant Land / Lots --- Hurricane Damage --- Sinkhole Damage --- Escape Foreclosure / Short Sale --- Links --- Bankruptcy Information --- Sell House Fast --- Probate Information --- Site Map --- Properties for sale and for lease --- I am an investor




SELL HOUSE CASH FLORIDA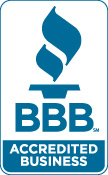 Call or text: 407-739-5773
SUBMIT YOUR PROPERTY HERE
____________________________________________________________________________________
FREQUENTLY ASKED QUESTIONS
Q: How does your home buying program work?
A: We do not have a "one size fits all" program. We need to discuss your situation with you and analyze your property in order to help decide what type of offer will best suit your individual needs. With our many years of experience, strong financial backing, and "team" of experts, we can quickly assess things and do our best to help out your situation. Your situation is unique and must be dealt with uniquely. After speaking with you and seeing your property, we will make you our best offer and let you decide without any high pressure sales tactics.

Q: Tell me more about who you are and why I should trust you.
A: We are a group of experienced investors who buy, sell, and lease all sorts of real estate throughout Central Florida. Our owners have been in the real estate business since 1992 and have lived in the Orlando area for over 30 years. We are definitely not a fly-by-night operation. We are locally owned & operated and not associated with any big corporate or franchise offices. During that time we have been involved in several hundred real estate transactions. On our Home Page you can read what some satisfied customers have said about us. We have an A+ rating as an Accredited Business with the Better Business Bureau of Central Florida. One of our principals is a licensed real estate broker with Sand Dollar Realty Group Inc and subscribes to the Realtor's Code of Ethics as well.

Q: What locations do you buy property in?
A: We will consider properties anywhere in Florida and South Georgia. Our focus is on buying properties in the middle section of the state including areas around Orlando, Tampa, Sarasota, Ocala, Daytona Beach, Melbourne, and Port St Lucie. We have connections with investors and buyers throughout the entire state of Florida and the entire USA, so even if your area is not listed above please contact us anyway. Sell house cash Florida.

Q: What types of property do you buy?
A: We will consider all types of real estate in all price ranges including single-family homes, condominiums, townhouses, luxury homes and mansions, duplexes, apartment buildings, commercial properties, mobile homes that are on their own land, vacant lots, and acreage. We also buy problem or non-performing mortgages and promissory notes, judgments, and liens. We do not buy mobile homes on rented land or timeshares.

Q: I am a wholesaler / real estate investor and want to sell you deals I find. What is your buying criteria?
A: As mentioned in the Q & A directly above. We will look at anything. For detailed information on our buying criteria check out our wholesaler buying criteria page . We love great deals.

Q: My house has been on the market for months OR my listing is about to expire. How can you help me?
A: We will make you a firm offer within 48 hours of speaking with you and viewing the interior of your property. The offer will be nice and clean and not contingent on financing, appraisal, or the sale of another property. The time frame for closing is typically 30 days, but it can be sooner or longer depending on your situation. If your house is listed with a Realtor or broker, their commission will need to be paid by you at closing unless your listing is expired or withdrawn prior to signing a contract with us.

Q: What sort of offering price should I expect from you?
A: As in any business, we are in business to make a profit. So we cannot be expected to pay full retail for properties - after all, there are hundreds of properties that are available at full retail prices. However, we do not necessarily need to "steal" your property in order to buy it. We normally expect to buy properties at a reasonable discount of about 20% to 50% off of the retail price. The amount we can pay depends on many factors including location, property characteristics, and repair costs to name a few variables. We can often pay more money if you can sell on better terms like taking over your mortgage payments or seller financing.

Q: How much will my closing costs be?
A: Typical seller closing costs are about 2-3% of the purchase price including documentary stamps, title insurance costs, property tax prorations, and other various settlement fees. Depending on the amount of your mortgage and any liens, it is possible for us to guarantee that you net a certain dollar figure at the closing. Please remember that we do not charge any fees for our services.

Q: I am in a real financial bind, but don't want to lose my house. What do you have to offer me?
A: We can connect you with real estate attorneys to help you negotiate with your lender for a loan modification or workout agreement. We can also buy your home and allow you to simply lease the property from us for a period of time until you are ready to move on - however we are very selective on who we do lease backs with (not everyone will qualify). We do NOT do rent-to-own or similar financing arrangements to allow you to buy the home back - once you sell it you need to eventually move out.

Q: Why don't I just try to refinance the property?
A: If you are hesitant to sell, refinancing is certainly an option. If you have serious credit problems, low or no monthly income, minimal or negative equity, or are currently behind on your mortgage payments, it will be difficult if not impossible for you to refinance. We have connections with local mortgage offices, if you want to try and refinance your house.

Q: I am several payments behind on my mortgage, and just want out. What can you do to help me?
A: This depends on the amount of the mortgage, the amount of the monthly payment, how many payments you are behind, and the value of the property. Besides simply cashing you out, we have several other programs including payment takeover, assumption, and short sale. Each program is different and depends on your unique situation.

Q: I have a rental property giving me trouble. Tell me more about how you can help me.
A: We are experienced landlords and can deal with any deferred maintenance, property damage, or tenant headaches that you may have. We have unique ways of handling property management and will be happy to take on your landlord woes. We even buy properties with non-paying tenants in place; if necessary, we can deal with them after the sale closes.

Q: My house needs lots of repairs. Will you still buy it?
A: We don't mind making repairs, even major ones like a leaky roof, plumbing leaks, fire damage, sinkhole, code enforcement and building permits, toxic mold, and termite damage. Just because it is ugly does not mean we don't want it. Of course we will need to see the property before we can make a decision.

Q: I need to sell immediately. How soon can you buy it?
A: Normally we can close as soon as we have seen inside your property and had the title checked. This usually can be done in about 2 weeks, but it can be done even quicker in some instances. A few years ago, we stopped a foreclosure the day before the courthouse auction and closed on it 7 days later.

Q: I have title problems and/or liens against my property. Can you help me get these resolved?
A: Our "team" has decades worth of title experience. We have already dealt with most title issues on previous transactions including probate, missing heirs or spouses, contractor liens, court judgments, code enforcement liens, tax liens, chain of title problems, easement and access issues, and more. We have connections with local attorneys, private researchers, and government agencies to help figure out these often tricky situations.

Q: I don't have any equity in my house. Can you still buy it?
A: Yes. This may require us to do some negotiations with your lender to work out a short sale or take over your monthly payments.

Q: I have a home I need to sell. Why don't I just list it with a Realtor?
A: That is certainly an option for you. If you have a nice house in a nice neighborhood and lots of time on your hands, then that may be your best bet. In fact our sister company, Sand Dollar Realty Group, Inc., is one of the top real estate brokerages in Central Florida. They are very experienced in listing and selling properties, protecting you from problematic buyers, and getting top dollar for your property.
_____Please do remember however, that most Realtors (1) will NOT make your monthly mortgage payments for you, (2) will NOT make any repairs to your property but will expect it to pass numerous buyer inspections, (3) will NOT guarantee to sell your house cash at all (let alone within a reasonable time period), (4) will NOT guarantee to sell your property at any particular price, (5) will charge you a 4-7% commission (commission rates are negotiable and not set by law), and (6) will expect you to pay hundreds, if not thousands of dollars in closing costs. Also remember that there will be contingencies for bank financing, appraisal, inspections, possibly the sale of the buyers other home, etc. Your house will need to be left in pristine condition at all times so that buyers and their agents can trapse through your house on evenings and weekends often with only a few hours notice.
_____You also need to take in to account the acutal costs involved in listing a house for sale with a Realtor. Here is an example of costs based on a typical house sold through a Realtor.

$ 150,000 --- Asking Price.
$ - 10,500 --- Discount based on 7%. After negotiations, most houses sell 5-10% under asking price.
$$ - 9,000 --- Realtor's Commission based on 6%. Commissions are negotiable and are typically 4-7% of the purchase price.
$$ - 3,750 --- Closing costs based on 2.5%. Typically 2-3% of the purchase price. Also, buyers often ask you to pay some of their closing costs.
$$ - 4,000 --- Your monthly mortgage payments based on $1,000 per month. 4 months is a reasonable time from listing to closing.
$$ - 1,500 --- Repair costs based on 1% of purchase price. The buyer's inspectors always find a few things for you to fix.
$ 121,250 --- Actual Net is significantly less than your asking price. Assuming everything closes with no problems in only 4 months.

We want to BUY your house!!! We can pay cash or terms, without financing or appraisal contingencies. We normally buy houses in "as is" condition, so you don't have to make repairs. We let you choose the closing date. And we don't charge fees or commissions. Sell house fast without a Realtor agent.






Copyright © 2017, We Buy Houses Florida.com All rights reserved.



Sell land bankruptcy. I buy house. Sell house fast no Realtor no agent. Sinkholes in Florida. We buy houses FL cash in Orlando Kissimmee. Sell house cash Florida.